9 Home Addition Ideas for Small Homes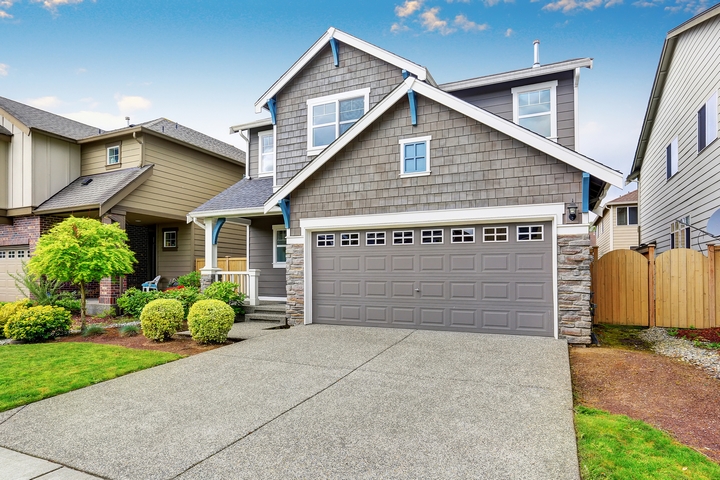 Small homes are cozy and have a lot of charm. They are more affordable than large houses. They are easier to clean and maintain and allow us to save money on our utility bills.
However, there are times where small houses are a little too small. Some clever home additions would be more than welcome. A home addition allows you to add a room or more than a room to your home. This way, you can finally increase your square footage.
Here are nine good home addition ideas for some homes:
Idea #1: A small room under the stairs
The first home addition idea on this list is a clever way to maximize the space you already have in your small house. If you have a staircase, you could create a small room in the space under the stairs instead of letting it go to waste.
You could turn this space into a powder room, a closet, a wine cellar. You can even convert it into a bedroom for your pet.
Idea #2: A dormer
A dormer will instantly expand your attic, which can be particularly desirable if your attic is finished and features a bedroom. If your attic is not finished yet, this is the perfect occasion to finish it.
Your dormer should have big windows to let in plenty of natural light. Be sure to hire professionals like 76 Construction Management to design and install your dormer. This home addition idea, when done properly, will increase the curb appeal of your small house.
Idea #3: A pre-fabricated room
If living in a construction zone doesn't seem too appealing to you for some time, consider adding a pre-fabricated room to your small house. This modular addition will be made off-site to your requirements and added to your house.
A pre-fabricated addition could become a second story, or serve any purpose you like, as it will instantly add some living space to your small home. All you will have to do is furnish and decorate it.
Idea #4: A comfortable home office
If you now work from home a lot more often than you used to, you could add an extra room to your small house so you can use it as a comfortable home office.
Add built-in shelves, so you have plenty of storage space and perhaps even a wall-mounted desk which will add character to the room. Make sure your new home office has a window, so you will be able to enjoy some natural light as you work.
Idea #5: A functional laundry room
If your washer and dryer are in your bathroom or stuck in a cramped corner of your basement, it would make a lot of sense to turn a house addition into a functional laundry room.
Keep in mind that functionally doesn't necessarily mean spacious. You could install your washer and dryer in a small room, build a countertop on top of them, or simply install cabinets above them for more storage space. Drying bars, a fold-out ironing board, and vibration pads to reduce the noise would be great home addition ideas for small homes.
Idea #6: An extended kitchen and dining room
Many homeowners will turn to home additions to expand their kitchen or dining room. If you don't even have a dining room, you could add an extra room to your house so you can finally enjoy one.
Even a simple bump-out addition, turned into a pantry or a cozy breakfast nook, could be enough to make your kitchen more spacious and functional. If your kitchen feels bigger, the rest of your small house might feel bigger as well.
Idea #7: A sunroom or outdoor living room
Your front porch or back patio could be enclosed to become a sunroom or an outdoor living room. If you want this new room to feel like a real home addition, it will have to be accessible from inside your house.
If you live in an area where the winters are cold and snowy, an experienced contractor will help ensure your sunroom or outdoor living room will be able to withstand the elements.
Idea #8: A room over the garage
If you have a garage that you never use, you could turn it into an extra room. But if you do use your garage, you could simply add an extra room over it.
Your addition project will need walls and a new roof. Then, you will be able to turn this extra space into a guest bedroom, a living room, an art studio, or even a small apartment that you could rent out.
Idea #9: A second story
Finally, if you are serious about adding a lot of square footage to your small house, you could add a second story. Of course, you will first need to consult with a contractor or an architect to make sure the structure of your house can handle this home addition.
You will then double the square footage of your house, which will not be so small anymore.